Selling Digital Products With eZo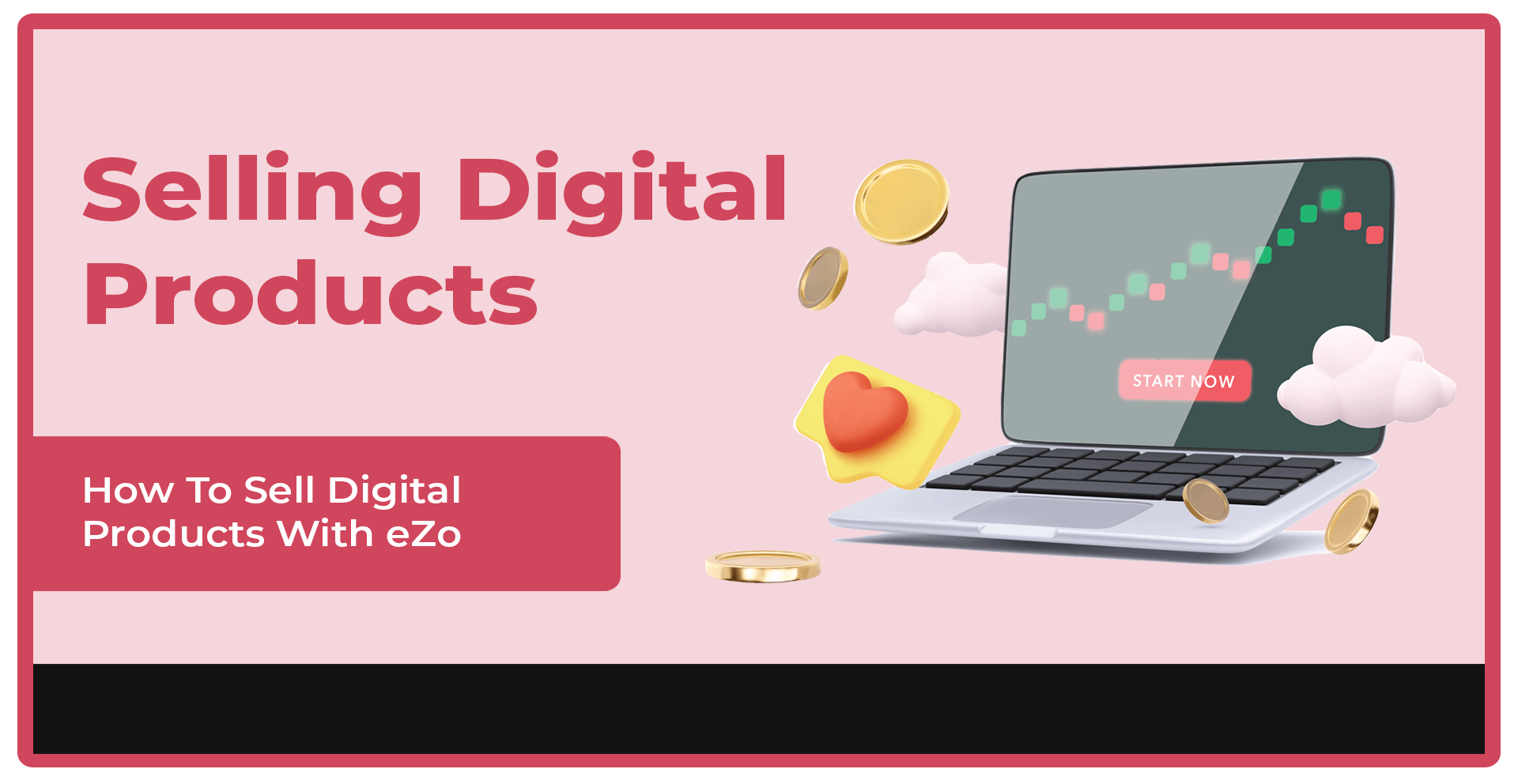 If you are considering eZo as the eCommerce platform for your HubSpot CMS website, you probably have a number of questions you would like answers to. One question we are often asked about eZo is whether or not it is suitable for selling Digital products.
The good news is that as well as catering for Physical products (i.e. Shipping, Inventory, etc.), eZo has a few special features which makes selling digital products a lot easier.
1. Put Your eZo Portal Into Digital Mode
The first thing you need to do is to turn eZo into a Digital Store. You can do this very simply by visiting Settings/Account/ Preferences and selecting Product Type: Digital.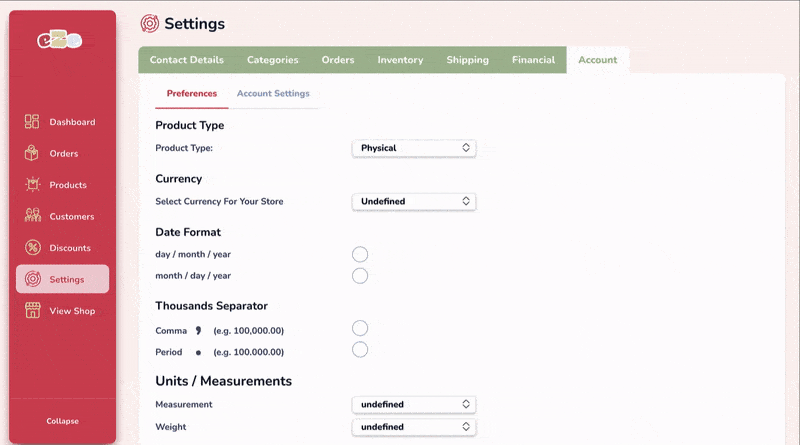 Turn Off Product & Shop Pages
Whilst it may seem counter-intuitive to set up Products inside eZo and then switch off Product/Shop pages on the front end of your website, there is a very good reason we allow eZo customers to do this. Some customers, particularly those selling Digital products or Services, have told us they want more control over their product pages and don't want to follow the standard eCommerce product layout. For this reason, with one simple toggle switch inside your eZo portal you can turn off product and shop pages from appearing on your website.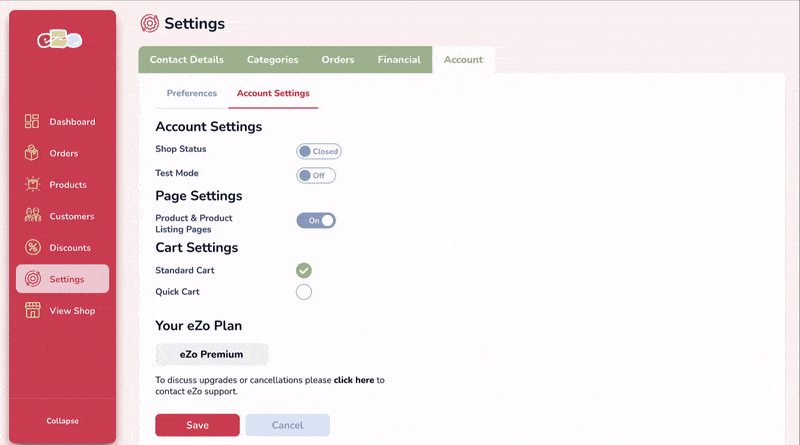 Quick Buy Links
With Product & Shop pages switched off, you now have the opportunity to build out a custom Product, Service or even a Long Form Sales page to suit your specific requirements. To let customers purchase your Product or Services now, all you need to do is place a QuickBuy Link behind a button on the page. You could even add two or three buttons at various points on the page. When a visitor clicks on the button the QuickBuy Link will send them to a pre-populated Shopping Cart for that specific product option. All the customer needs to do is enter their Card Details and pay!
This is a great feature for people selling digital products, such as an online course, or perhaps you sell consultancy services and you would like your clients to purchase a strategy session online?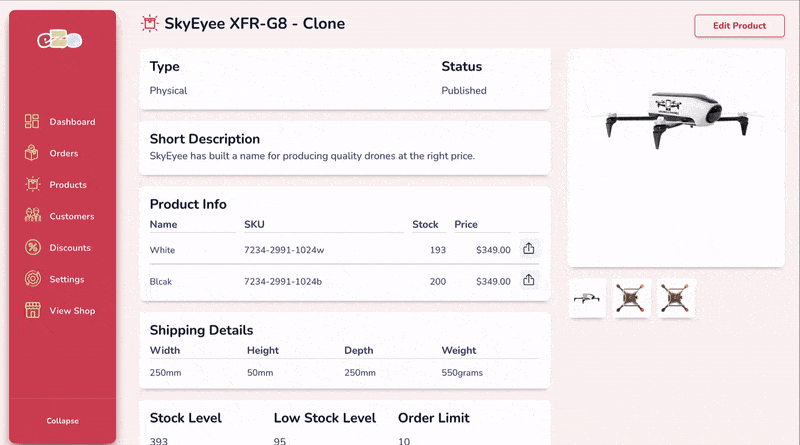 To access QuickBuy Links for each of your Product Options all you have to do is click View Product when in the Product section of your eZo Portal. Once you are here click the QuickBuy icon and you have the option to copy the Quick Buy Link, a QR Code or some basic html code for a simple button.
Quick Cart
Another major benefit of selling Digital products with eZo is that users have the option to turn on a Quick Cart for digital products. If you are selling digital products there is probably no real need to ask customers for their address or any other stages in the main cart process (e.g. shipping and delivery). In this regard, you can select the Quick Cart option in Settings/ Account/ Account Settings and this will allow your customers to simply add their Name, Email, Country (optional) and Card Details to pay.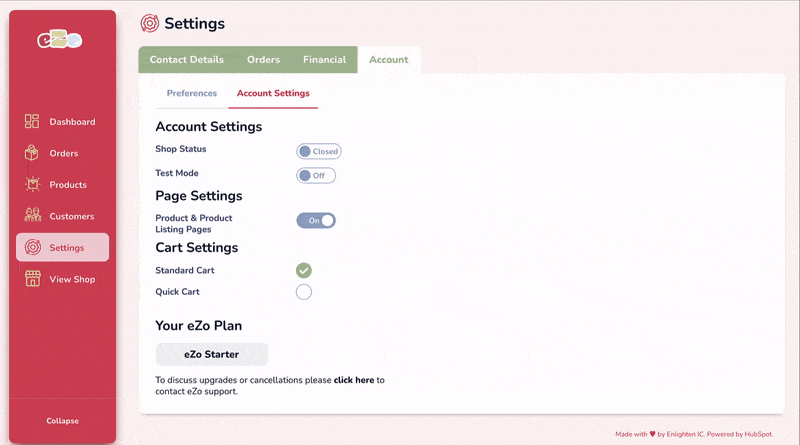 Custom Success Pages
The last feature to consider when thinking of selling Digital Products is the use of a Custom Success page. When your customers make a purchase they will normally be directed to the standard eZo Success page which you can style to suit your own particular brand guidelines.
eZo also gives you the option to redirect successful customers to a Custom Success page. This could be another page on your website or even a subdomain where you might want to run a specific server function to initiate a customised onboarding process. This option allows you to control and automate the fulfilment of digital products such an online course.
eZo also allows specific shortcodes to be passed in a query string appended to the Custom Success URL so that you can populate the Custom Success page with your new customer's details and/or details of the purchase made.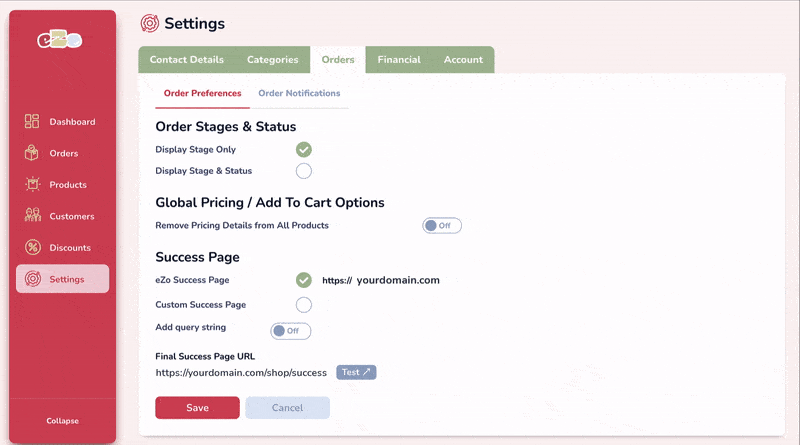 We hope you have found this overview of how eZo can help website owners to sell Digital products useful and will allow you to get the best out of your eZo store. A quick recap of the key Digital features include:
1. Set eZo Portal to Digital Product Type
2. Turn Product & Shop Pages Off
3. QuickBuy Links
4. Quick Cart
5. Custom Success Pages
You may decide to only use some of them for you own particular use case, however, if you have any questions or encounter difficulty when setting up your own eZo store, please do not hesitate to
get in touch
.